Using a Quiz for Lead Generation So It Actually Works
As I've built my business, I've become very familiar with using a quiz for lead generation. In writing my content for Interact, I've explored ways businesses use them, types of quizzes you can create, data you can gather through your quizzes, and ways to create amazing quizzes.
And one of the most common questions that comes up when talking about quizzes is, "Do they actually work to get valuable leads for your business?"
I get it. Business owners, who are short on time to begin with, don't want waste time creating a lead generation tool that doesn't really work.
They have better things to do with their time.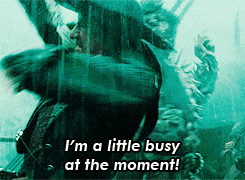 That's why I thought it would be wise to tackle the question head-on and discuss the advantages of using a quiz for lead generation and what you can do to make one get you all the leads you want!
Does using a quiz for lead generation work?
There are some excellent examples out there of businesses that are using a quiz for lead generation and are getting amazing results.
My absolute favorite quiz is from Tonic Site Shop. This Showit design firm has a quiz called, "What's Your Brand Cocktail?" and it's as amazing as it sounds!
Every question relates to the cocktail theme. Their quiz results are an amazing resource for their target audience, and they throw in some extras just to make it fun.
Plus, the results they've gotten from their quiz show how that using a quiz for lead generation can be highly lucrative for the business owner. With a coupon code given in their quiz results, they've tracked over $50K in revenue from sales of their Showit templates.
And they're not the only ones!
Jenna Kutcher has shared she gets 5,000 subscribers per week from her quiz. Through courses, products, affiliates, and brand sponsorships, she built a multi-million dollar business.
Case study after case study show that there are businesses who are achieving amazing success with a quiz.
Why is using a quiz for lead generation a good idea?
There are a few reasons quizzes work. People are interested in learning about themselves, quizzes allow business owners to show their value to a captive audience, and they're fun!
I don't think this is a revelation to anyone, but self-help is a booming business. While there was a slight contraction in the industry due to the pandemic in 2020, it's expected to grow to $14 billion by 2025.
Quizzes fit right in with the self-help niche.
People are always interested in learning more about themselves and discovering ways to solve whatever challenges they might face, and quizzes can be a quick way to do just that!
Disclaimer: I'm DEFINITELY not saying every quiz that you find online will help you learn about yourself or help you solve your problems. I AM saying strategic and well-written quizzes have the potential to help.
Another benefit of a quiz is it can help you build your credibility.
Picture this: A person sees your quiz and something catches their interest. They say, "I've got a few minutes, so why not take it?"
As they're going through the quiz, each question seems like it's talking directly to them. The topic is something they've wondered themselves, the questions keep them interested, and it's as if the answers are things they've said.
When they get to the opt-in form, they know they want to know more.
Then there's the result page. #mindblown
You've packed so much value into it, that they can't believe you're giving it away for free.
You understand their struggle and you give them a path to deal with it. Plus, so. many. resources.
You've firmly established yourself as the expert they need!
And they're ready to head to their inbox to see what you're sharing with them next.
(You do know you need email follow-up for your quiz, right???)
You've got yourself a new fan.
Finally, quizzes can be fun!
Who doesn't love a Buzzfeed-style quiz?
While your lead generation quiz might not reveal which Gummy Bear is your spirit animal or where you should go on your next vacation, it's a heckuva lot more fun than reading a 5000-word post on pretty much any topic.
In case you were wondering, 5,000-word posts are even less fun to write!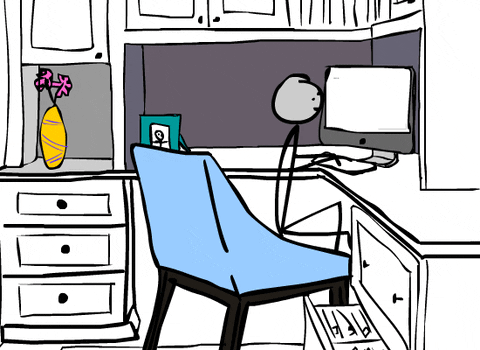 Now that you're convinced that using a quiz for lead generation is a good idea, let's talk about what I need to do to make it work.
What do I need to do to make my quiz work for lead generation?
To be sure that using a quiz for lead generation will actually work for your business, there are a few things that can do. These are:
Make taking your quiz a good experience
Spend time on market research so your quiz speaks to your audience
Keep your quiz results positive
Provide significant value to your quiz-takers
Follow up with your quiz takers
Make taking your quiz a good experience
Whatever type of quiz you create, you want to keep your quiz-taker experience top of mind. Make the quiz a reasonable length. Use colors and fonts that are pleasing to the eye. Include words and pics that connect with your audience. And be sure your quiz is readable on mobile because you know people are taking it on their phones!
Do the research so your quiz speaks to your people
Choose a quiz topic that will catch their interest. If your target audience is women in their 20s, a quiz that includes movie stars from the 1950s probably wouldn't be the best choice. 😂
As with most things, the better your research, the better the end product.
An audience who sees themselves in the topic, the questions, the answers, the results, and the images will stay engaged through the entire quiz and beyond.
Keep your quiz results positive
A quality lead-gen quiz usually addresses some sort of challenge that your audience is facing, but you want to make sure the result focuses on the solution, not the problem. You should address the challenge, but don't stop there!
Your people came looking for the solution, so be sure you give them one.
And do it in a way that makes them feel strong, confident, and ready to tackle the challenge head-on with you.
Keeping all of these tips in mind will make a quiz that gets you the leads you want to grow your business.
Provide value to your quiz-takers
Your results pages are where you show the value of what you're offering to your quiz-takers. Provide a plan to help them address their issue. Share the resources that you've created that would benefit them. And be sure that you let your quiz-takers know the next step they should take with you to fully address the challenge.
Follow-up with your audience
Because what kind of email marketer would I be if I didn't include this point?
You've done it. You've got an amazing quiz that's getting you engaged leads who are ready to buy your product or course or coaching to fully handle their challenge.
So it's a good idea to have your follow-up sequences in place to nurture them to take that next step. Whether it's one email or several, continue engaging your audience beyond the quiz.
Final thoughts
Using a quiz for lead generation can really work, but it takes a concentrated effort to make it happen. Whether you want to hire someone (like me!) to create the quiz or prefer a more DIY approach, I hope the recommendations I included above help you create a quiz that's a lead-generating machine for your business.
Good luck!