How to Sell After the Sale
As a course creator, have you noticed how it's all about the launch? ('Bout the launch? No treble.)
Many people focus on getting your course ready to launch and having a stellar sales sequence that converts people to buy. Both of these things are incredibly important to your course success. After all, you created a course to earn money!
But then what happens? What do you do after they've bought the course?
You might think you're done selling.
Nope. You need an approach to sell after the sale.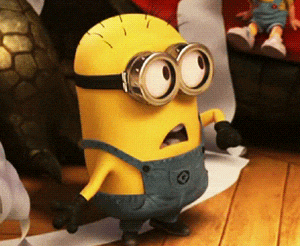 Because I want your course to be incredibly successful, I'm sharing all about what you need to know to sell after the sale. You'll learn:
Why you need to sell after someone's already bought from you
What it looks like to sell after the sale
What you should include to sell after the sale without being skeezy (totally a word!)
How you can effectively sell after the sale
Let's get to it.
Why you need to sell after the sale
I heard a quote that really struck me in a course I took a few years ago. I think it was from Ryan Deiss of Digital Marketer. The quote was something to this effect, "Your job is to convince people to invest their time or their money in your business."
As I thought about various aspects of building a business, I realized how true it is. Products require them to invest money. Lead magnets require them to invest time.
Courses require people to invest both.
If they bought your course, they've invested money with you already. But they won't get the full transformation until they've invested the time to complete the course and implement what they've learned.
That's why you need to sell after the sale.
Your course takers need to stay engaged and motivated to complete your course. And being strategic in how you go about doing it can benefit your business in 2 surprising ways.
While developing that strategy does take time, it can play a huge role in getting people to invest in your course.
What it looks like
Selling after the sale looks significantly different from the sales techniques you used before people bought from you. There aren't the same Problem-Agitation-Solution or copywriting formulas that you find in traditional sales copy.
There won't be a sales page that your course takers have to visit to get sold on finishing your course.
When you sell after the sale, it's not the flashy, high-converting sales copy that people traditionally think of for copywriting.
It's about inspiring, encouraging, motivating, and providing value to your course takers.
The goal is to give your course takers the support they need so they can be successful in your course.
When you want to sell after the sale, the approach might feel more like content marketing than copywriting to many people.
So here's what you need to effectively sell after the sale.
What to include when selling after the sale
To help you develop an effective approach to selling after the sale, I've completed the Course SUCCESS Framework. This framework includes the various elements that you can provide to your course takers to keep them motivated and engaged.
The Course SUCCESS Framework focuses on different types of value you can add or motivation you can share with your course takers.
And it spells out the acronym SUCCESS, which is something I'm more than a little proud of! 🙈
So here's what's in the SUCCESS framework:
Strategy for Success – People are more successful if they have an approach to tackle something. My clients get Roadmaps to Success that they can share with their course takers.
Understand the Customer Struggle – You can share extra tips that your course takers might need to succeed. When they know you "get" them and understand the difficulties they may face, they're more likely to stay engaged.
Check-in on Their Progress – When I was teaching, there were all sorts of cheesy, true inspirational quotes that were EVERYWHERE. One of them was, "People don't care what you know until they know that you care." (I'm not arguing the truth of this; I just find it cheesy.) Opening a dialogue with your course takers about how they're doing can go a long way in keeping them engaged.
Celebrate Milestones – It's encouraging to know that someone cares about the work you're doing and wants to celebrate with you. When your course takers see that you know they've reached certain milestones and acknowledge them, they're more motivated to continue.
Encourage in the Difficult Times – It's likely that your course takers will experiences some difficult times in their journey through your course. Maybe there's specific content where they're stuck. Maybe they lose motivation and focus. Sharing inspiration and encouragement can get them back on their path to success.
Surprise Them with Your Generosity – You know and I know what an amazing human being you are, but this is the time to go above and beyond. Share extra resources or advice that can benefit your course takers. Give them exclusive content that they weren't expecting. It encourages them to keep going in the course because it's applicable to what they're learning, and it makes you memorable in the amount of value that you share.
Share Success Stories – It's incredibly motivating to see other people's success. And I'm not talking about the crazy huge success stories. It's important to share the little wins, too. Sometimes those inspirational stories can be about someone who simply finished the course, and that can motivate others to do the same.
One of my favorite things about the Course SUCCESS Framework is its flexibility. You don't have to follow this order for it to work. You can include elements of the framework multiple times throughout your course. And, because you aren't stuck following this format, you can provide variety to your course takers. You can customize it however you want?
When you utilize the elements of the Course SUCCESS Framework to encourage people throughout the course life cycle, you're able to sell after the sale without it feeling skeezy.
How to sell after the sale
You might be wondering how you can do all of this selling after the sale effectively.
And the answer is email automations!
It's possible to set up a variety of automations that can be sent to your course takers automatically.
The approach you take really depends on the software platforms that you're using to host your courses and send your emails.
Some platforms might allow you to set up email sequences that are triggered by actions in your course. Perhaps an email is triggered when someone does a specific action or doesn't take a specific action.
Another option is time-based email sequences. If you have a deep understanding of the timing of your course, you can create emails that are automated to be sent at specific time intervals within the course. The timing won't be perfect with what your course takers are doing inside the course, but you'll be able to provide them value through your emails.
Worried developing the emails to sell after the sale is too time-consuming and difficult?
I can help you with that! I love working with course creators to discover, strategize and plan how to effectively motivate and engage their course takers to course success.
If you're interested in finding out more about how I work with my clients or seeing if we're a good fit to work on how to sell after the sale of your course, use the button below to schedule a call!